YOUTH GOVERNOR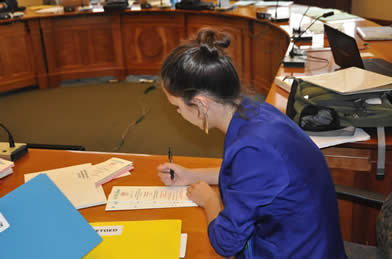 Requirements
Sponsor 8-10 bills that will be his/her bill package

MUST ATTEND THE NATIONAL YOUTH GOVERNOR'S CONFERENCE IN WASHINGTON DC, IN JUNE OF YEAR THEY ARE ELECTED. (Special circumstance of family emergencies will be understood)

If they can't attend, the next person in line for Youth Governor will attend and serve as Youth Governor
Description of Role
The Youth Governor is the Chief Executive of the Program.

He/She is the only officer elected 1 full year in advance, and serves as the student spokesperson for the program for their year as Governor.

The will have attended the National Youth Governor's Conference.

They will develop a package of bills that they want to see pass, as well as ideas they would like to see defeated.

They must develop this package working within the confines of the budget developed by the cabinet and YMCA Staff.
Responsibilities
Attend the Leadership Session:
MUST ATTEND LEADERSHIP SESSION, information about the session will be mailed to you prior to the event.
Scripts or additional Information:
THERE ARE NO SCRIPTS OR ADDITIONAL INFORMATION