Maine Youth in Government is a program that allows any High School student in Maine to participate in a program that allows a them hands on experience in how Maine's Legislative process works. There is no other program that gives students this type of opportunity
LIKE US ON FACEBOOK

2015 Program Time Line
August 15th, 2015 Online Registration opens

August 15th, 2015 Bill submission begins

October 15th, 2015 Caucus Session A

October 20th 2015 Caucus Session B

October 20th, 2015 Discount for bill submission

Last day

October 26th, 2015 Caucus Session C

October 30th, 2015 Deadline for Bills

November 1st, 2015 Deadline for Hotel Rooms

November 9th, 2015 Registration Fees Deadline

November 12th, 2015 Leadership Training Event

November 13th, 2015 YIG in ME 2015 starts
CONGRATULATIONS TO THE NEW
YOUTH GOVERNOR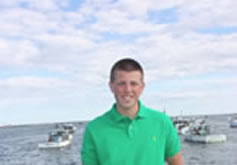 Patrick Grady
Kennebunk HS
Congratulations to Best Bill Award Winner
Samuel Kupiec of Maine School of Science and Math
Bill # 310
5 cent deposit on cigarette butts.
Click here to see results of all bills from YIG in ME 2014
Business & Labor and Education Committee Bills # 101 to 217
Financial Affairs and Health & Human Service Committee Bills # 301 to 417
Justice and Natural Resources Committee Bill # 501 to 618
Check back soon for evaluation results and new plans for 2015.
Some ideas may include a discussion board, photo gallery
New plans for Saturday evening.
Bill submitted prior to Caucus Session # 2 will get SPONSOR only a $5.00 discount on Registration
Only first 90 bills submitted will be accepted
Committee Chairs, Committee Co-Chais, and Cabinet member will be required to Sponsor at least 1 bill
Youth Governor will be required to submit 8 to 10 bils
House Chairs will attend Leadership Training Event.